Spain is a country filled with astonishing places, amazing food, and some of Europe's best beaches. Are you considering moving to Spain to teach English abroad? You have come to the right place! Here at RVF International we offer a teach abroad program, where native English speakers come to Spain and teach English. Spain is a large country and consists of both the peninsula and several islands. So where should you go? In this guide, we'll explore some great options.
Are you someone who just loves the city lifestyle?
Then look no further than Spain's capital, Madrid. With a population of 3.2 million, you won't be alone. It's important to mention that Madrid is not only a city but an autonomous region. In Madrid, you'll find buzzing nightlife, amazing architecture, and impressive museums. If you need a break from the busy city, you can relax in El Retiro Park. The park is 125 hectares big, filled with monuments and gardens.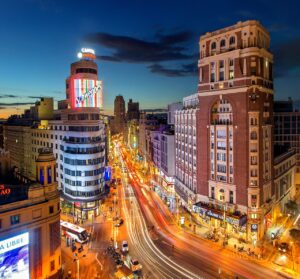 Do you love dancing, seafood and prefer a laid-back lifestyle?
Then the Andalusian region might be right for you. This large region consists of the southern part of Spain. Here you'll find cities such as Málaga, Granada, Sevilla, and Cadiz. This part of Spain is popular among tourists from all over the world, and it has a pleasant climate all year long. It is also the birthplace of the art of the flamenco dance.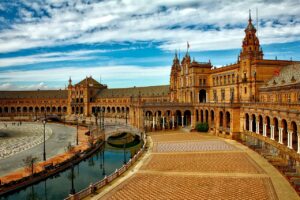 Do you love being surrounded by nature? Is green your favorite color?
Then the northern communities of the Basque Country, La Rioja, Galicia, or Cantabria will suit you well. This part of the country receives more rainfall, and therefore, is greener than the rest of the country. A lot of the Spanish industry is also centered in this region. Living in this region you'll be close to the Pyrenees, a mountain range that stretches between France and Europe. If you love hiking or skiing, this is the place for you.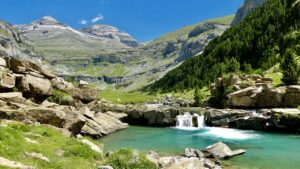 Do you want summer all year long? Have you dreamt of living on an island?
Then the Canary Islands will fulfill your dreams. The Canary Islands are actually located on the coast of northwest Africa and consist of the islands of Tenerife, Gran Canaria, Lanzarote, Fuerteventura, La Palma, La Gomera, and El Hierro. Here you'll find everything from active volcanoes to beautiful beaches. The weather will not disappoint you either.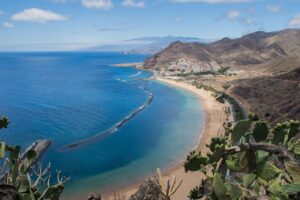 Want a combination of city and beach life?
Then the community of Valencia might be the right fit. Located in the eastern part of Spain, it offers a little bit of everything. The community capital, Valencia, is actually the third-largest city in Spain. Here you'll find a mix of traditional and modern architecture. Its most famous sight is the City of Arts and Sciences, and it's also the birthplace of Spain's most popular dish, the paella. The beaches in this part of Spain are popular get-away destinations for people living in Madrid, as you can easily catch the train to Alicante or Valencia.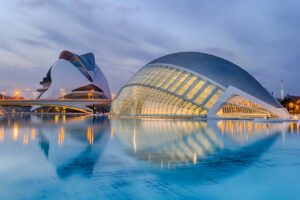 Did you find your dream destination?
Contact us today to learn more about how you could make your dream a reality. Combine teaching English and exploring the many beautiful sights Spain has to offer.